Michigan Wildlife Pest Control Services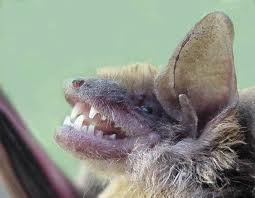 These enviromentally essential animals may do wonders for our planet but they sure can be an unpleasant and harmful addition to our homes, businesses, and office buildings. Our technicians provide an effective and safe way to eliminate these animals from entering and residing in your structure.
Bats can provide a great service to the enviroment by controlling the number of mosquitos and other bugs in the outdoors but the damage left behind in a attic space or wall from their droppings can not only be destructive structurally but can also be a health hazard and risk. In the wild many bats would live on large trees, in caves and under the peeling bark of dead trees. These options are decreasing rapidly, so bats have had to look for an alternative. Bats have found that our temperature controlled houses and attics fit their housing needs no longer met in the wild.
Bat Houses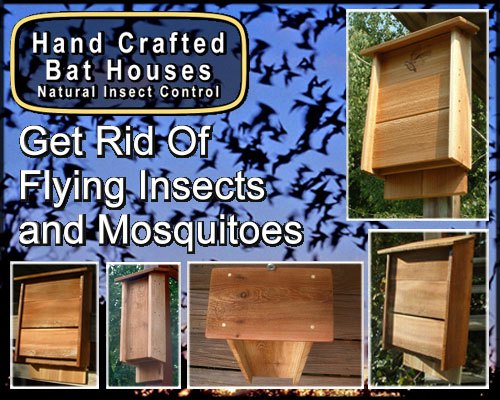 Bat houses can provide a shelter for them to reside in besides your attic space or walls, but unfortunately they will not go to these bat houses over your attic if they have the choice. Once removed from your home, building, or office a bat house provides a place for them to remain close to help with mosquito control. Our technicians provide accurate placement and installation of bat house with a variety of sizes and styles to choose from.
Large Live Animal Trapping
Many Animals can make their way into yards, storage sheds, or even homes. From racoons, groundhogs, skunks, oposuum, fox, or woodchucks we here at Drivin' Me Batty can remove any large nuisance animal with safe humane trapping. Wild animals can be a possible danger especially with pets and small children around, so if your having trouble with a pesky critter let us do the work and take them away for you.
Small Animal Live Trapping
Small animals such as birds, squirrels and chipmunks can be extremely destructive to homes and buildings while also being very good at not getting caught! Our wildlife technicians trap, remove and repair all the tiny openings and damage that these animals can quickly create. Don't get fustrated with second rate products or remedies let the pros at Drivin' Me Batty come resolve the issue the right way.