[vc_row][vc_column][vc_custom_heading text="How to bat proof your house" font_container="tag:h1|font_size:26px|text_align:center|color:%23dd3333″ google_fonts="font_family:Lato%3A100%2C100italic%2C300%2C300italic%2Cregular%2Citalic%2C700%2C700italic%2C900%2C900italic|font_style:400%20regular%3A400%3Anormal"][vc_video link="https://youtu.be/b51WWlIuBds" align="center"][vc_column_text]
Wildlife control company for bat proofing services in Michigan
Bat proofing is the exterior repair of a home or commercial structure to prevent bat colony invasion. Michigan has a large bat population and the chances of bats getting into the attic and roosting is said to be 1 in 10 houses. In subdivisions or rural areas where homes are close together it is very common for a large bat colony to travel from house to house. Bat proofing can prevent the[p2p type="slug" value="bat-infestation"] infestation of bats [/p2p]with proper exterior repairs and sealing to avoid the frustration and damages that a roosting bat colony can cause.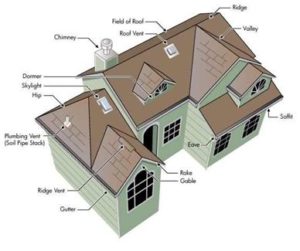 We use a [p2p type="slug" value="bat-exclusion"]bat exclusion [/p2p]system that filters bats out from the attic space or walls of any structure whether its a home, office building, or business. Our one-way bat door filtration system provides an exit for all bats but does not allow any access for them to return. It is impossible to retrieve all bats by hand since they typically will drop down the wall cavities of your home to find shelter and warmth. An exclusion door system is the only true way to remove the entire colony of bats and to guarantee they can not return. All other possible entry points must be repaired and sealed to ensure they will not come back the following season, bats are very territorial and if all access points are not closed off it is more than likely the bat colony will come back.
Drivin' Me Batty LLC is a locally family owned [p2p type="slug" value="michigan-bat-control"]Michigan bat control [/p2p]company that provides professional bat removal services for your bat problems in the attic or walls of your residential or commercial property. We are a bat exclusion specialist providing full service for bat control and prevention. From live removal of bats from houses to commercial bat filtration systems and one way door installation with bat guano feces clean up and full attic cleaning and restoration.
It is very common for bats to make their way into the living quarters of homes, offices, or businesses. Bats in the house typically means that a bat colony has made its way into the attic space or walls of a house to roost. It is possible for a single bat to get into homes without a colony actually roosting in the attic space but more often than not once you see a bat flying in a house or business it's more likely that a bat colony has found entry points into your attic.
Most noises or scratching that people hear in the walls or ceiling comes from bats that are roosting in attics especially when these noises are heard at night with the most activity at dusk and dawn. Bats in the basement are also very common since bats drop down wall cavities to find shelter and heat. Unfinished basements are easily accessible for bats and small animals.
Drivin' Me Batty LLC provides all the professional bat removal control and prevention services needed to guarantee the exclusion of bats from any structure and keep them out for good.
 [/vc_column_text][/vc_column][/vc_row][vc_row][vc_column][contact-form-7 id="4472″ title="Free quote for bat proofing your house"][/vc_column][/vc_row]